Mississauga, ON – September 6, 2022 – It all started with a team of five and the goal of bringing a dynamic Japanese car brand to Canada. The excitement was palpable with 48 dealers signed up in year one and on September 6, 2002, 20 years ago, Mitsubishi Motor Sales of Canada, Inc. (MMSCAN) and a drive for innovation was officially born. Today, the company stands at 96 dealers strong, a focused and refreshed SUV line-up with the game-changing Outlander PHEV plug-in hybrid at its core, and 379,744 vehicles on the road all backed by Canada's warranty leader.
"It has been an amazing 20 years; the next twenty will be even better," said Yoichiro Yatabe, Executive Vice President, Mitsubishi Motors Corporation. "Since the beginning, Mitsubishi Motors has captured the hearts and minds of Canadians yearning for adventure and something different. This holds true today as Canadian customers were key in catapulting MMSCAN to the position of global leader in Outlander PHEV sales. The market is unique and capable of even more as we continue to evolve our offerings and brand."
Adds Kenji Harada, President and CEO, MMSCAN. "Our pillars of pioneering technical leadership and innovation, S-AWC performance, electrification, head turning style, and industry leading warranty, drive the company as we enter the next decade. Of course, it is our hard-working MMSCAN staff from head office to our Parts and Distribution Centre, our top-ranked dealerships and their dedicated staff, and our loyal customers who have humbled us and have truly made us the success we are today."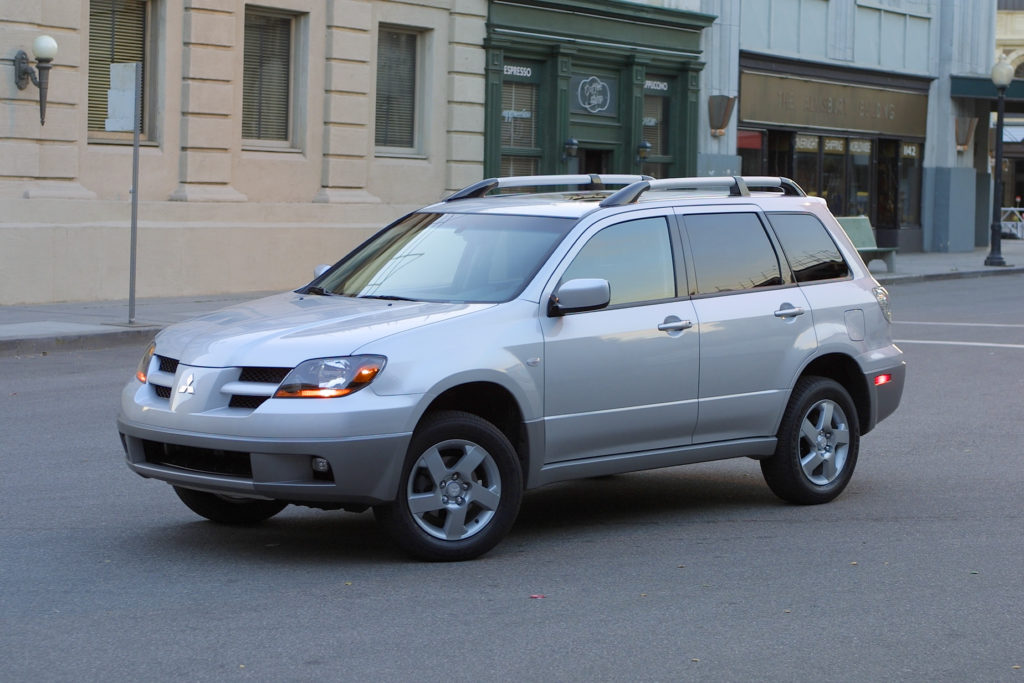 Over the past 20 years, Mitsubishi Motors has become a force in the Canadian market building on the brand's deep roots in technical innovation and design. Introduced in 2004, the famous Mitsubishi Motors ten-year limited powertrain warranty signified to customers that Mitsubishi Motors believes in its vehicles and knows they will perform reliably for many years. While the first Outlander, launched in 2002 shows Canadians the remarkable vehicles the manufacturer can put in their driveway, Mitsubishi Motors is also showing the world what it could do on the rally circuit, winning the Dakar Rally for an unbelievable seven straight times.
Mitsubishi Motors' long history of developing firsts (its Model A was the first mass-built Japanese car in 1917!), the legendary Lancer Evolution arrived in Canada with breakthrough technology (SAWC) Super All-Wheel Control in 2007. In 2009 Mitsubishi Motors recorded another first, debuting the world's first mass-produced electric car, the i-MiEV. The i-MiEV becomes the first electric car to drive across Canada the following year. And in 2013, Mitsubishi Motors Corporation debuted the first ever plug-in hybrid SUV with the Outlander nameplate and has held the title of best-selling PHEV SUV since. The vehicle would debut in Canada for model year 2018, carving out a new segment in Canada and signifying to the world that Canadians did want to go electric if they did not need to compromise on utility.
The Future
Beginning the company's third decade, the new 2023 Outlander PHEV will shake the market up, as did when it was first introduced. When the original PHEV came to Canada in 2018 model year, it became the top seller in its category introducing a new customer to the green space that had never considered a plug-in before. Going forward with the flagship Outlander and Outlander PHEV, along with the significantly restyled Eclipse Cross, and high volume RVR, Mitsubishi Motors positions itself as an SUV-focused leader in technology, style and capability. Super All-Wheel Control continues to show the way and enable Canadian drivers to conquer this country's terrain.
The retail landscape is also transforming, with 100% electric certified dealerships ready to serve its customers and about one third of its dealerships in a beautiful new image, the brand from bricks and mortar, to product, to a new digital presence integrated with retail is offering customers more from their local Mitsubishi Motors dealership.
"As a brand, the company has surprised the industry and the market time after time," said Steve Carter, Director of Marketing, MMSCAN, "There is no doubt that we will continue to. We will challenge ourselves to set the bar higher and to expand our brand awareness in the market and this definitely is the time to do that."
About Mitsubishi Motor Sales of Canada, Inc.
Mitsubishi Motor Sales of Canada, Inc. (MMSCAN) is the sales, service, parts and marketing arm for Japan's Mitsubishi Motors Corporation. MMSCAN has a product range consisting of the sub-compact hatchback Mirage, RVR sub-compact crossover, Eclipse Cross, the all-new Outlander, and the all-new Outlander PHEV. MMSCAN supports its dealerships with a head office team and parts and distribution centre — both located in Mississauga, Ontario. Established in 2002, MMSCAN celebrates 20-years in Canada in 2022. The company and its dealerships employ over 1,200 people in communities large and small.
-30-